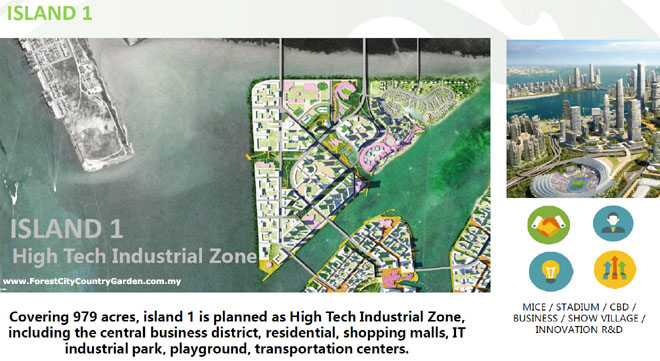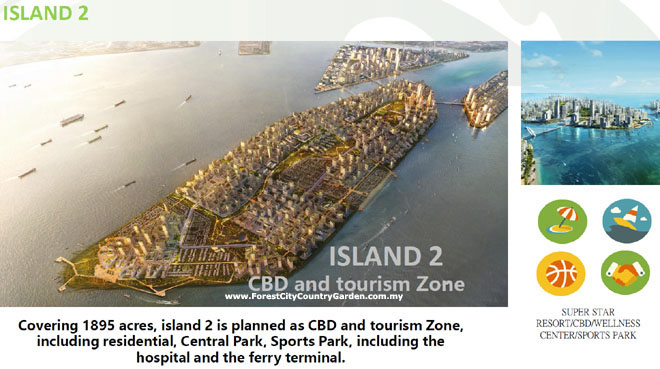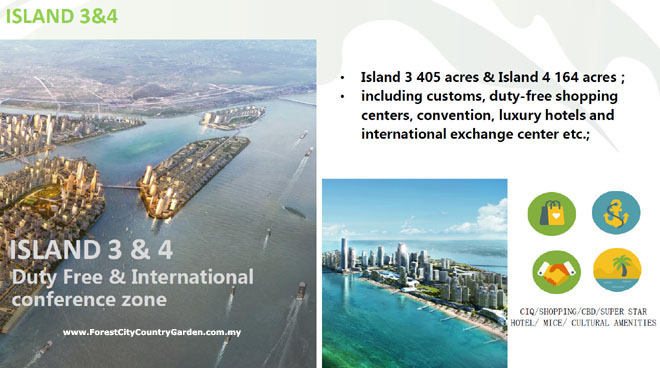 FOREST CITY, COVERING MORE THAN 10 km2, LUSH GREEN SURROUNDINGS WITH NO VEHICLE TRAVELLING AROUND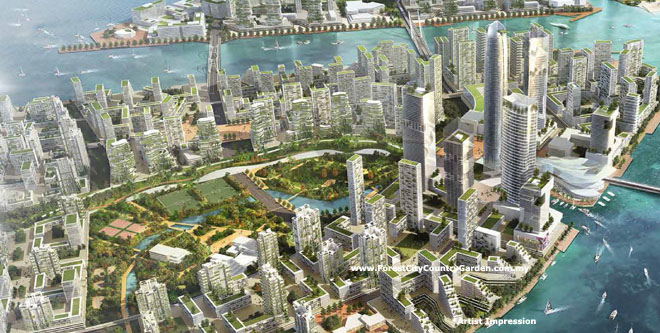 The city applies the most advanced 3D multi-layered urban planning concept: lush green surroundings with no vehicles travelling around. A quiet, safe and relaxing island to live. Underground layers consist of smooth vehicular traffic and ample parking spaces that truly achieve the separation of pedestrians and vehicles.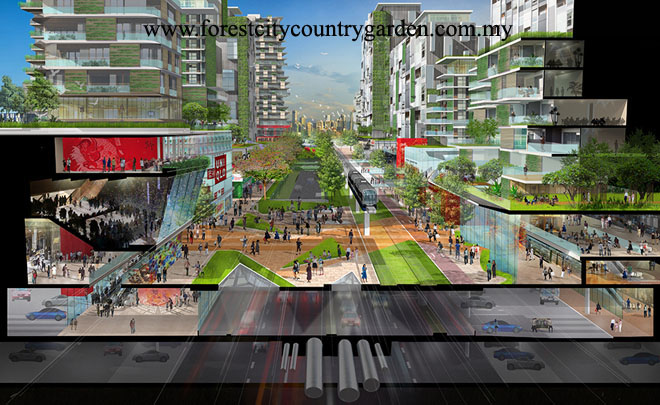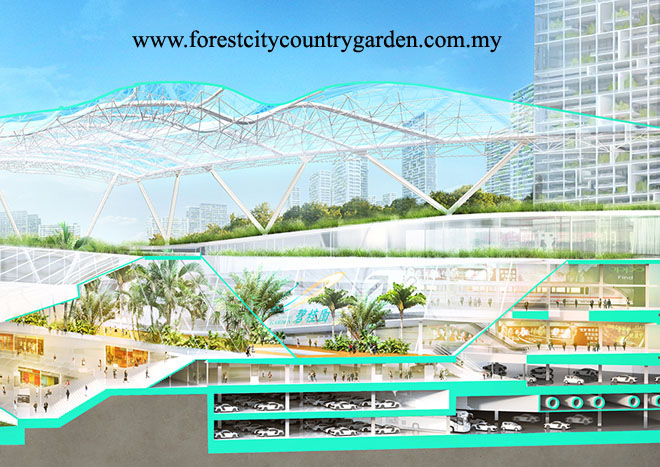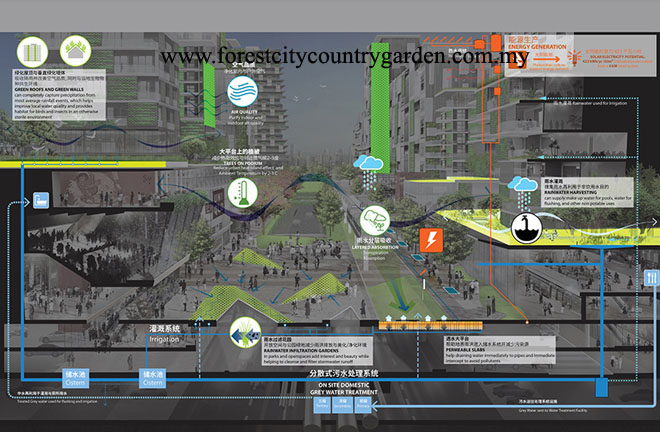 THE ONE AND ONLY CITY, BUILDING FACADES COVERED WITH VEGETATION AND GREENERIES EVERYWHERE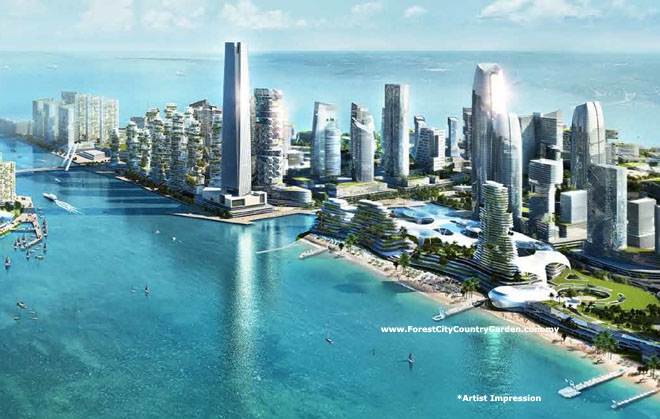 The entire city is full of vertical greeneries, sky gardens and rooftop garden system, forming a natural barrier, low energy consumption, air purifying, conservation rainwater, reduced noise and others. It feels like living in the forest.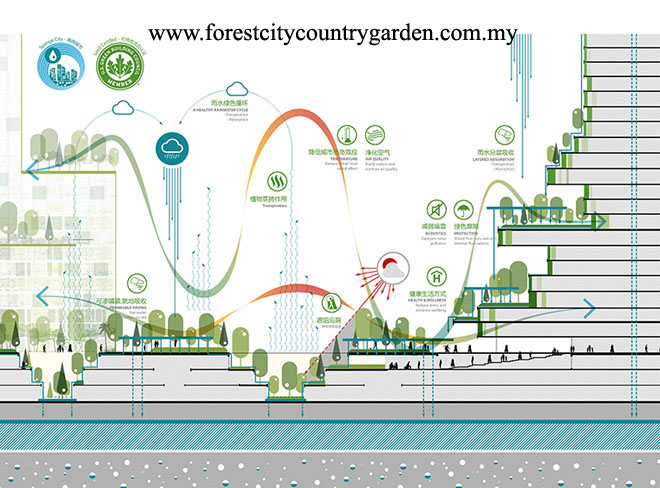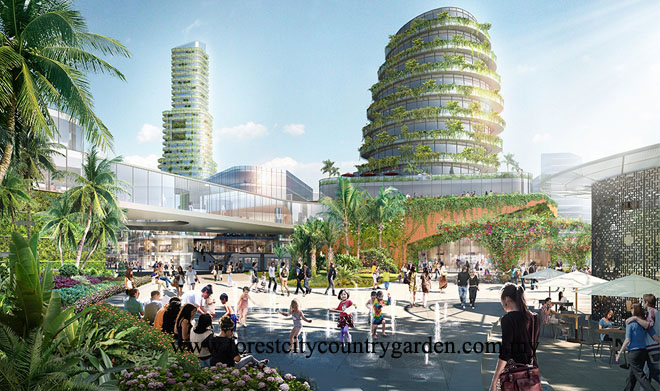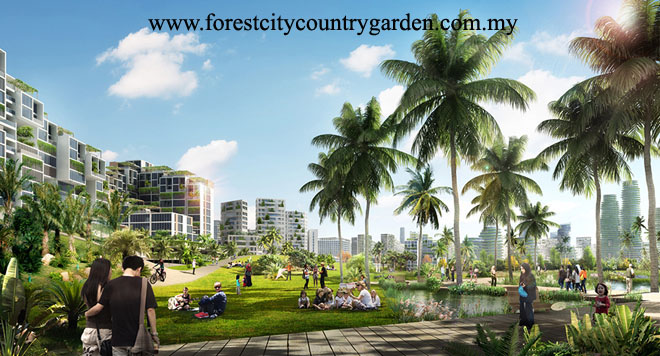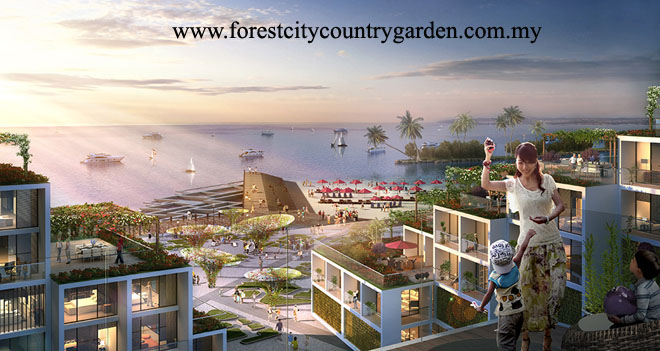 THE WORLD'S MOST LIVABLE CITY RIGHT NEXT TO NATURE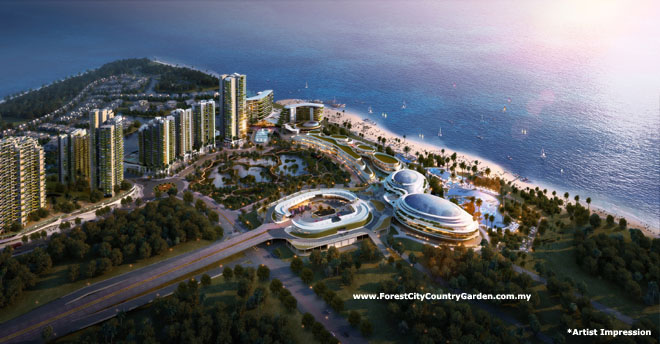 Malaysia is recognized globally as a livable city with beautiful scenery and a convergence of diverse cultures. There is a network of water system within Forest City and more than dozens kilometers coastline outside of it. 130 acres of Sea Grass Preserve encircles the four islands. There are natural resources such as mangrove swamps, significant wetland, fresh air, and clean water that make this the world's desired living paradise.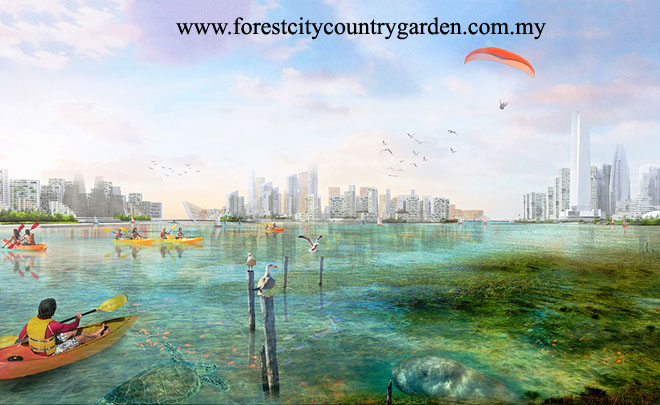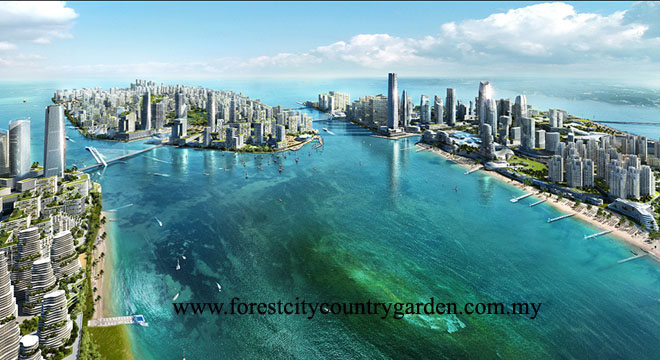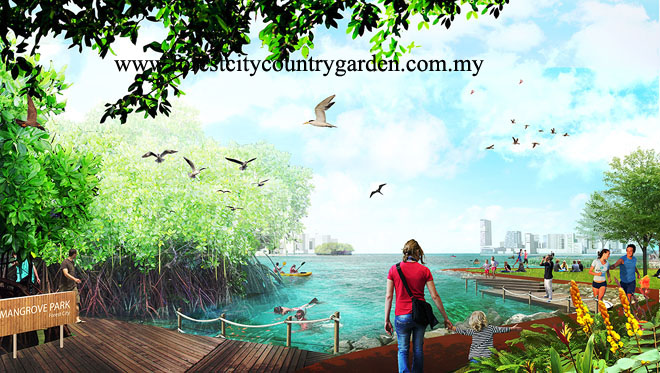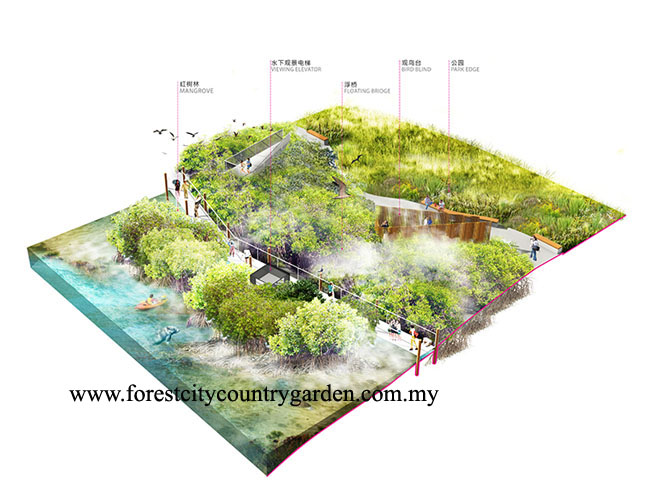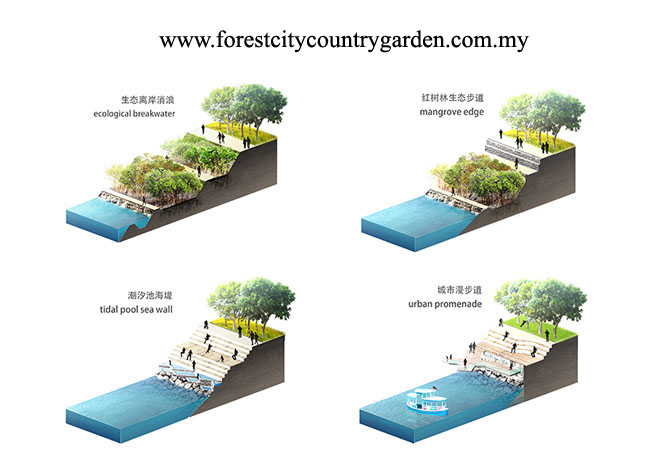 INTEGRATED CITY WITH 8 MAJOR INDUSTRIES, A SMART ECO-CITY THAT ACCOMMODATES HUNDRED OF THOUSANDS OF PEOPLE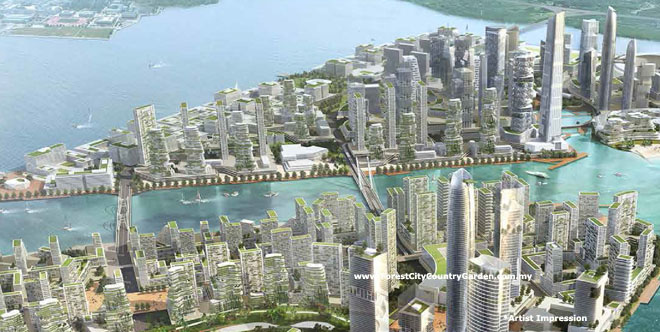 Forest City invites the world's leading strategic management consulting firm to assist the project research and positioning, formulate macro business strategies such as Foreign Investment, Tourist Attractions, Education Hub, Entrepreneurial base, MICE, Retirement Community, E-Commerce Centers, Financial District, and 8 major sustainable industries that would attract global corporations and capital investment.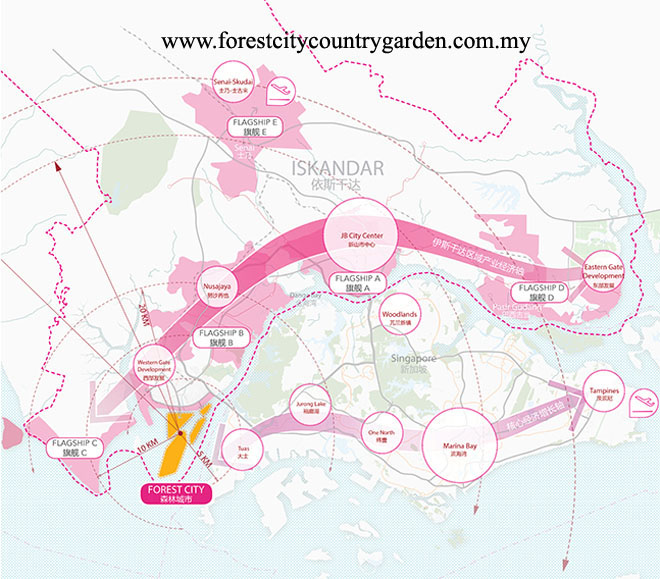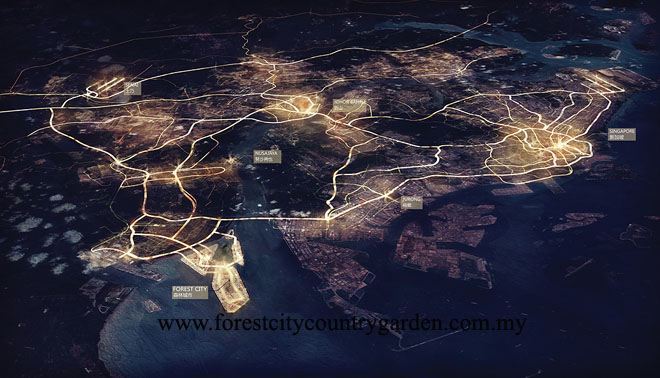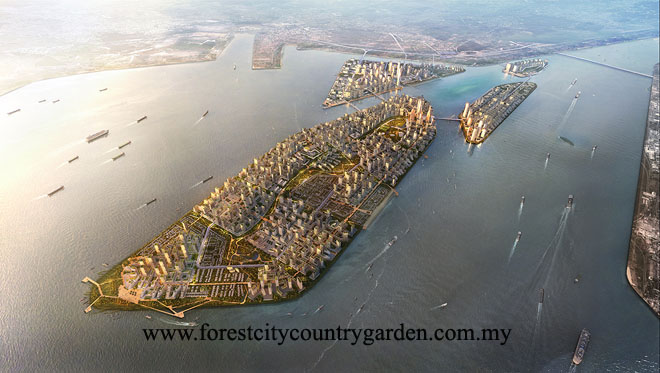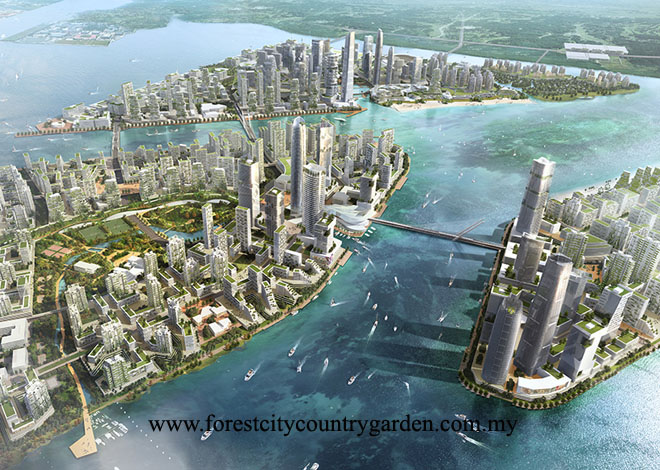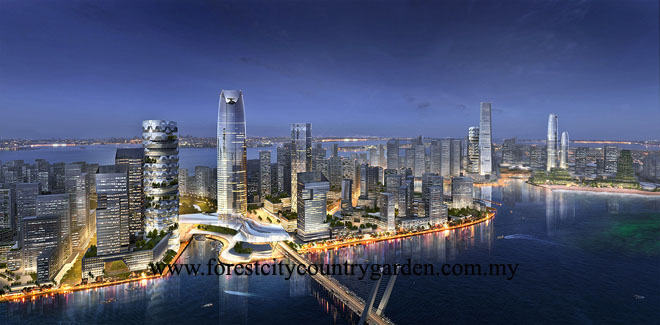 PARTNERING HUAWEI AND CELCOM TO CREATE HIGHLY ADVANCED SMART CITY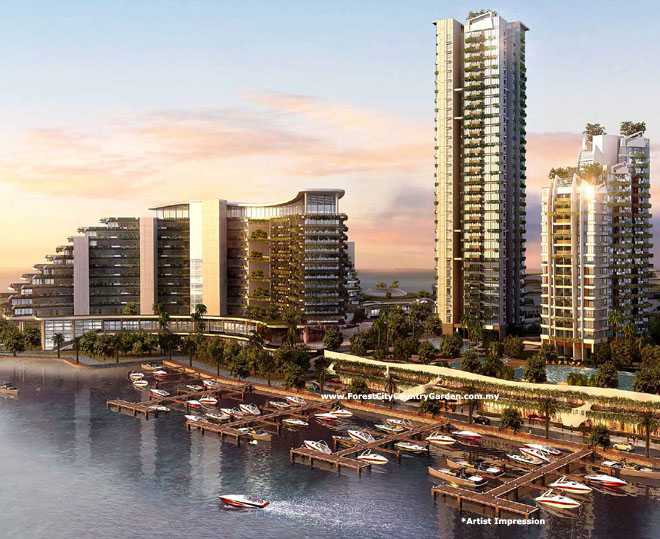 A comprehensive logistics management with multiple levels of security system, 24-hour security patrolling, etc. to ensure safety in the community on the basis of diverse smart community services. Adopts the leading BIM' s construction management that are of ecological, sustainable and high in quality.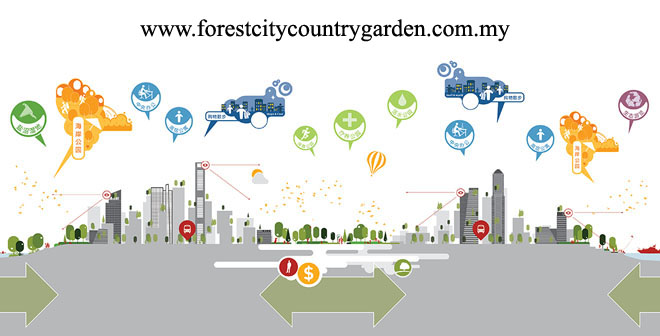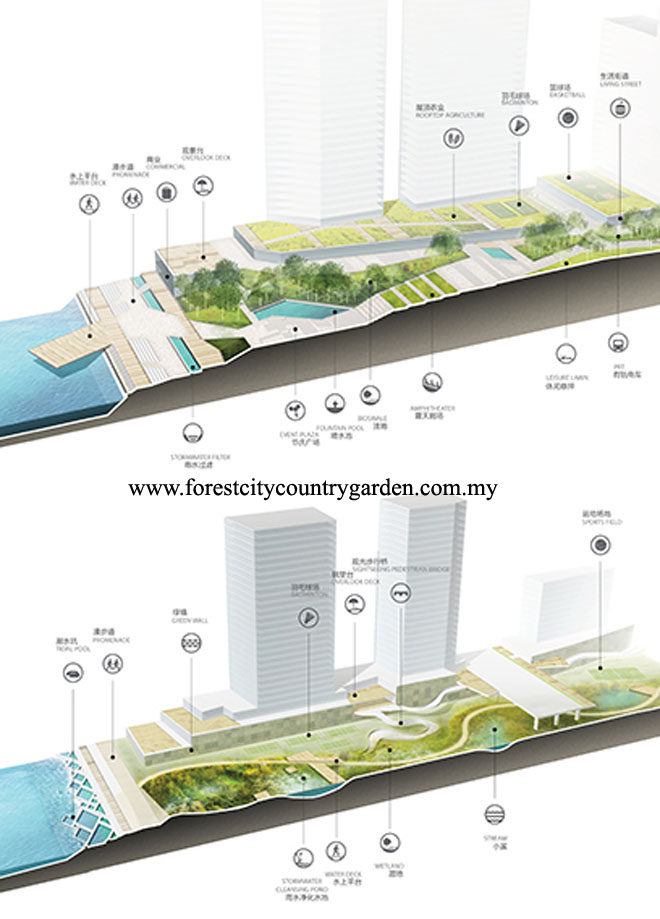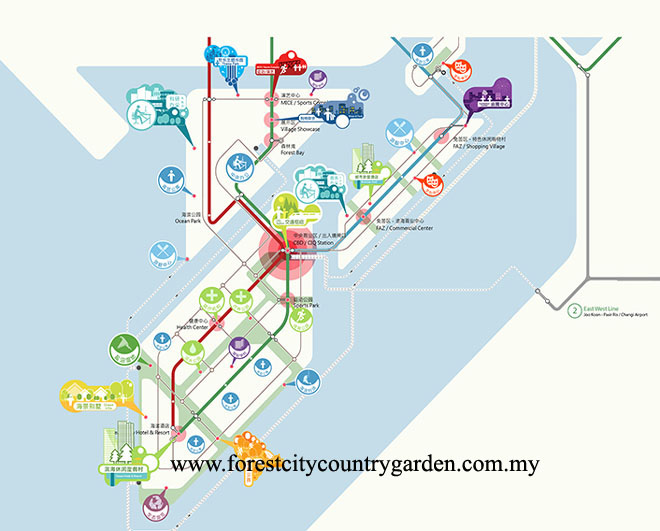 CITY-LEVEL SUPPORTING FUNCTIONS SUCH AS INTERNATIONAL RENOWNED SCHOOLS THAT CREATE A GLOBAL ELITE LIVING PLATFORM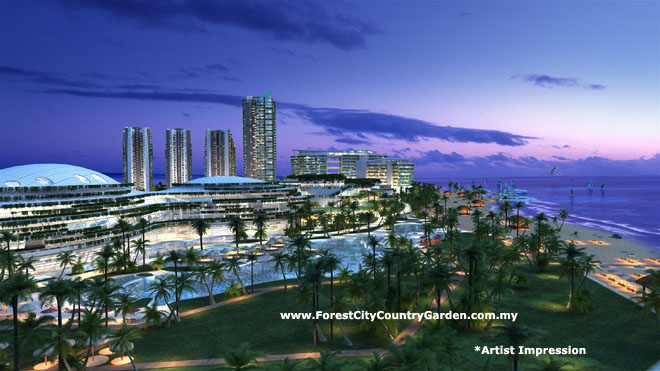 Bring in world-class international schools that allow the children to enjoy quality education right at their doorsteps. To create the first duty free island and bring in duty-free shopping malls. To bring in international standard of supporting amenities such as transportation hub, fisherman wharf commercial street, international conference facility and luxury hotels, etc.